PRESS RELEASE: 3 Weeks Until Hotstar Presents The ANOKHI Awards 2017!
FOR IMMEDIATE RELEASE
Tuesday 7th November, 2017
HOTSTAR PRESENTS THE ANOKHI AWARDS 2017:
RENOWNED PERSONALITIES, ROBIN SHARMA & MONIKA DEOL TO ATTEND!
THE AWARDS SHOW:
Toronto, ON (Tuesday November 7th, 2017) – Three weeks today, Canada's leading multi-platform South Asian entertainment, lifestyle and events company, ANOKHI MEDIA, will be hosting its much-anticipated, signature calendar event, The ANOKHI Awards 2017. The event is to take place at the historical Liberty Grand Entertainment Complex in Toronto, on Tuesday November 28th, 2017, in celebration of the company's 14th anniversary. Full details as they are announced, can be seen on the official website at www.AnokhiAwards.com.
For media accreditation, please CLICK HERE.
THE EVENT PROGRAM:
6.00pm-7.30pm: Celebrity Red Carpet Reception
8.00pm-10.30pm: Awards, Fashion, Entertainment Show
10.30pm-1.00am: After Show Soiree
Tickets are available to the public HERE, and will be on sale until Monday, November 27th, 11:59 pm or until quantities last.
Founder, President, CEO, Raj Girn explains the theme of this year's Awards Show as: "As Canada celebrates 150 years of independence this year, ANOKHI MEDIA is proud to announce that this same year, as we celebrate 10 years of hosting our annual awards show – which mandates honouring the 'regional, national, and international success stories of some of today's most prolific South Asians' – our 3rd edition of the coffee table book, 'Hotstar Presents The ANOKHI List 2017', has, through a rigorous three-part nomination process, identified a record year for Canadian honourees. 
This is a true testament to the fact that Canada's fastest growing cultural group has finally come of age, dominating across all industries and all trajectories, as an integral component of the Canadian and global landscape, AND without loosing its cultural identity."
She ended by stating that, "Along with my team, our sponsors, and partners, I look forward to launching the coffee table book at 'Hotstar Presents The ANOKHI Awards, 2017', on Tuesday November 28th, 2017, at the Historic Liberty Grand in Toronto, thus celebrating another year of tremendous South Asian success." 
ANNOUNCING OUR ROSTER OF EXCLUSIVE CELEBRITY APPEARANCES:
Robin Sharma
 World-Renowned, Award-Winning Author & Speaker
"Robin Sharma's books are helping people all around the world live great lives." —Paulo Coelho, author of the international bestseller The Alchemist
Born in Uganda, Sharma moved to Nova Scotia, and later graduated with two law degrees from Schulich School of Law (Dalhousie University). After working with the Federal Justice Department, Sharma wrote his first international bestseller, The Monk Who Sold His Ferrari (1997). Sharma has sold over 15 million books in over 85 nations, making him one of the most influential and top-selling authors in the world. Ranked as one of the top five leadership gurus in the world in an independent survey, he has shared his widely respected leadership philosophy with some of the world's top Fortune 500 companies like Microsoft, General Electric, Nike, FedEx, Hewlett-Packard, PricewaterhouseCoopers, IBM and Starbucks.
Sharma continues to write new books, develop a clothing line and apparel company, and give back through his humanitarian efforts. He's moving forward with film options for his books, continuously iterates his live events (The Titan Summit and Personal Mastery Academy) and is always Leading Without A Title.
Monika Deol
Legendary Media Personality & President of STELLAR Beauty
"I've known Monika Deol for 25 years. She was a groundbreaking broadcaster in her TV years, constantly showing her uniqueness in the way she challenged conventional methods of hosting and telling stories. The way she did TV is still copied by those who want to be the 'new Monika Deol' in today's TV marketplace. Now she's ventured into the business community and is making headlines the same way — challenging convention and showing her unique ideas and marketing strategies to a whole new audience. I've always been amazed by Monika and she continues to surprise me — helping manage a home with four wonderful children and a brilliant husband while at the same time using her unique ideas to break through into the high energy world of cosmetics. The competition better be ready for Monika!" – Peter Mansbridge, Journalist, Former Host of CBC's The National
Monika Deol is most popularly known for hosting Electric Circus, a popular Canadian live dance music television program that ran from 1988 to 1996. Having moved to Canada from India at a younge age, Deol studied at the University of Winnipeg while rocking it as a DJ in local clubs and hosting a local CTV show, Night Moves, featuring Winnipeg rock bands. From there, she founded a rock band and took it on the road, writing and recording music. Deol got a job as an entertainment reporter with City TV in Toronto, which led to her becoming a co-host of Fax, a daily entertainment news show on MuchMusic, making her the first Indian person to anchor a national, mainstream television show in North America.
Deol hosted and co-produced Electric Circus, while simultaneously anchoring entertainment on City Pulse at 6 and hosting MuchMusic's RapidFAX, followed by co-hosting City TV's alternative fashion and style show Ooh La La. After moving to Vancouver, Deol became the first news anchor of VTV Vancouver News at 6 (now known as CTV Vancouver, and anchored on CityPulse News at 11 on City TV Vancouver.
In 2015, Deol expanded her brand with her own beauty line, STELLAR, which can be found in Sephora stores throughout Canada and the United States.
"ANOKHI celebrates what South Asians have accomplished all over the world, and I have been a fan from its earliest days.  It's an honour to be included in the 3rd Edition of "Hotstar Presents The ANOKHI List 2017".  I can't wait to read about everyone else!!" – Monika Deol
YouTwoTV
Popular YouTube Stars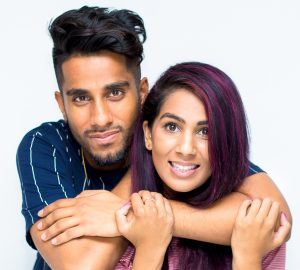 "Growth, productivity and consistency are all key self-assessment elements to be successful in any field. To see the growth of YouTwoTV the past year, has been more than inspiring. Having seen first-hand experience of the workload that goes into their weekly content, I can say it's definitely more than just setting up a camera. For all the reasons above, and for someone who appreciates their creative stories, paying attention to the smallest of details to the biggest ones, I believe YouTwoTV are ANOKHI." – Ink'quisitive, Artist
Harjit Bhandal and Jaz Saini are the dynamic duo behind YouTwoTv. In 2016, the couple officially fused their fiery charisma to dish out weekly content for inspiration-hungry millennials, and YouTwoTv has since then garnered over 150 million views and subscribers and are growing by the day. Their daily vlogs cater to an audience of any age or ethnicity, and the YouTubers constantly encourage their viewers to pursue their dreams and passions, and help people overcome depression and anxiety with relatable and laughable content. YouTwoTv were titled Fan Fave Much Creator at the 2017 iHeart Radio Much Music Video Awards and have brand ambassador partnerships with big companies like Google, McDonald's, Subway, Nestlé and Bell Canada. Bhandal and Saini also received hometown love with a Brampton Citizen's Award.
"We are so excited and honoured to be included in ANOKHI MEDIA'S 3rd annual commemorative coffee table book, 'Hotstar Presents The ANOKHI List 2017'. Being supported by the South Asian community is of huge importance to us and we're so excited to attend the Awards Show on Tuesday November 28th in Toronto. It's a great feeling to be a part of such an outstanding community and we can't wait to celebrate with the other amazing and talented attendees." – YouTwoTV, Comedic YouTube Stars
Saman Munir
Beauty Blogger & Instagram Star
"I believe Saman is the definition of unique! She's created what should be an ordinary life and with her passion, strength and heart she's found a way to use them to inspire everyone she comes into contact with!" – Mohammed Feroze Abedeen, Boxer
With an Instagram account that boasts well over 250,000 followers, Saman Munir has really made a name for herself in the world of fitness, makeup and fashion. And perhaps what's most inspiring about this Canadian-born blogger is the way she uses her hijab as a symbol of strength as opposed to one of oppression. Munir proved she has never been afraid to pursue her true passion when she left her high-powered job as a quality control specialist at an automotive aerospace company to take care of her newborn daughter, and she is now on the fast track as one of the country's fastest-growing beauty bloggers.
Munire has collaborated with more than 100 companies in her video tutorials, including M.A.C. Cosmetics, Estée Lauder and CoverGirl and has been featured in numerous mainstream magazines like Fashion, Flare and PopSugar. The avid fitness advocate is also a brand ambassador for her local UFC Gym and, more recently, she became an influencer with the sports apparel brand Under Armour and Supplement Superstore Canada. Through these fitness collaborations Munir is inadvertently breaking down the many misconceptions about Muslim women and captivating people around the world.
"I am truly humbled and honoured to be included in 'Hotstar Presents The ANOKHI List 2017'. Thank you ANOKHI for nominating me amongst such talented South Asian influencers across the world. I am thrilled to be attending the ANOKHI awards event on November 28th in Toronto and hope to see you there. A huge thank you to Raj and the entire team for having me :-)" –Saman Munir, Beauty Blogger & Instagram Star
Hatecopy
Artist, Author & Instagram Star
"Maria Qamar's satirical art paints a harsh and hilarious reality of Asian culture — and it isn't all bindi-wearing bliss" – Dazed
Qamar was born in Pakistan and raised in Toronto in a traditional South Asian household where a job in the arts was looked down upon as an unstable occupation. After being fired from an unfulfilling corporate job she decided to do what she really wanted to do — draw. Her first Roy Lichtenstein-inspired piece of an aunty with a speech bubble that read, "I burnt the rotis" on her Instagram account in February 2015 quickly gained attention and she continued posting pop-art style memes that broach the topics that question many of the traditional beliefs from her culture that her generation relate to from a comedic angle.
Qamar has had her work exhibited at Rally, Omit Limitations and the Soho House in Toronto as well as G11 in London, and has been featured in Vogue, Elle, Al Jazeera and Cosmopolitan, and on BBC World and CBC, with an appearance on The Mindy Project. She is also well known for her many collaborations and tours with another Instagram influencer in the art space called Babbu The Painter. Her Instagram account has over 100,000 followers and the brand has expanded into merchandise.
Her latest accomplishment is the release of her debut book, Trust No Aunty, in August 2017, which provides illustrated advice on how to survive overbearing aunties. Qamar is empowering South Asian women by challenging the stigmas and stereotypes they face while simultaneously encouraging them to publicly embrace their "Bad Beti" personas because YOLO (you only live once).
Babbu the Painter
Artist & Instagram Star
"You must check her out, she slay" – Mindy Kaling, Actor and Author
"Why do I have to choose between being a Canadian or being an Indian? Why can't I just be both?"" Those questions pushed 23-year-old Babneet Lakhesar, also known as Babbu the Painter, to explore the Indian diaspora through her brush strokes.
Lakhesar attended OCAD University, earning a bachelor of fine arts and majoring in sculpture and installation. After graduated, she started creating and selling Indian-inspired pop art prints to voice the issues first and second generation South Asian millennials face in North America. Her paintings often depict gender politics in the South Asian community, with Bollywood and the Mughal era as major influences in her work, and she often paints nude women. In 2015, she launched her brand with a focus on creating online content and bold fashion pieces for her widespread audience. Her Bad Beti (bad daughter) art show and her Bakwaas (meaning bullshit in Hindi and Urdu) clothing collection have gained the attention of many, including Mindy Kaling, who is one of her over 50,000 Instagram followers. Kaling not only wore one of Lakhesar's Bakwaas denim jackets but also featured her art on season five of her show, The Mindy Project.
Lakhesar has inspired artists from everywhere to embrace their dual identities. She has been featured on Flare magazine's How I Made It list and BuzzFeed India and in Harper's Bazaar India, Times of India and the Toronto Star, among others.
Hina Ansari
Editor-In-Chief, ANOKHI MEDIA
As the Editor-In-Chief of ANOKHI Magazine/Blogs/The ANOKHI List, Hina P. Ansari is an accomplished journalist who brings over 20 years of experience in writing, editing and production to the ANOKHI MEDIA family. Her recently-shot first documentary, Style Atlas-Jakarta, explores Indonesia's remarkable modern wear and modest wear fashion scene, and the film will soon will be heading to the global film festival circuit.
She was the first South Asian Muslim woman to break into the mainstream Canadian magazine publishing scene at FLARE, Canada's national fashion magazine. Among the many highlights at FLARE included producing Celebrating Canadian Beauty, Photographs by Bryan Adams, a critically-acclaimed photography book released in October 2004 as part of Flare's 25th anniversary celebrations as well as producing various covers and entertainment and fashion shoots with various pop cultural and fashion icons including Linda Evangelista, Shania Twain, Gwen Stefani and Pamela Anderson. Her interest in entertainment is part of her DNA as she is the granddaughter of one of India's revered directors of film noir in the early days of Bollywood. She documented her experience growing up with such a mentor in her September 2003 FLARE feature, "My Own Private Bollywood."
After FLARE, she then moved to Torstar and helped launch Weekly Scoop Magazine, Canada's first weekly celebrity magazine, as the Director of Photography. Currently Hina is a successful freelance writer, editor and journalist with a robust portfolio. Her work has been published in Elevate Magazine, The Toronto Star, and Zoomer, TheKit.ca, Flare.com, GlobeandMail.com. Hina also produced fashion accessory pages for Burda Style, a well-established European fashion magazine. Hina was also brought on board as the South Asian Editor, and helped launch, The Kit: South Asian Edition, the South Asian spinoff of Torstar's TheKit.ca.
Hina has spoken about fashion, pop culture and South Asian affairs on national media outlets including the CBC News Network, CBC Radio and Newstalk 1010AM radio as well as in the documentary Muniza in the Middle. She has also been blogging about her other love — foreign policy and social issues — for The Huffington Post Canada. A personal highlight of her career was when she was invited to Washington D.C. in March 2014 to take part in the first ever Emerging Leaders Conference at The White House as part of Women's History Month.
"I'm thrilled to be able to present again the Crusader Award at Hotstar Presents The ANOKHI Awards happening this November 28th in Toronto. I always find myself being truly inspired by such acts of social awareness and I am humbled to play a small part in ensuring that such efforts are recognized and celebrated." – Hina P. Ansari, Editor-In-Chief, ANOKHI MEDIA
Vasudha Sharma
Host, ANOKHI Spotlight TV
Vasudha Sharma is a Reporter, Anchor and Producer with eight years of TV and Digital media experience across India and Canada. She has worked for some of the most respected newsrooms and influential media companies like NDTV and the Times Group. She is passionate about writing, telling real stories and connecting with people from all walks of life. Vasudha has interviewed diverse personalities, be it Corporate leaders, Social achievers, Celebrities or Policymakers. She has a keen eye for pop-culture trends and thrives on social media buzz. When not creating content for TV or the Web, she can be seen enjoying science fiction cinema or photography.
Amita Handa
Legendary Bollywood & Bhangra Deejay
DJ Amita is a trailblazer to the South Asian music scene. You may have grown with her, as most Desi households have, listening to her for 2 decades as host and producer of Masala Mixx on Saturday afternoons on 88.1FM. If you weren't tuned into the radio then you have dance with large crowds at one of Dj Amita's epic Besharam jams, now in its 12th year. She has also played to 2015 Pan Am Games, the Geminis, Toronto International Film Festival, Luminato and numerous South Asian festival and events.
Amita is the author of "Silk Saris and Mini Skirts" which explores culture conflict among South Asian teenage girls and has a Ph.D in Sociology. In the daytime she works as a Diversity Advisor.
"It's always an honour to be a part of ANOKHI's Awards Ceremony, because this event truly celebrates South Asian artists and talent, and provides us with a sense of community. Hope to see everyone at Hotstar Presents The ANOKHI Awards on November 28th at the Liberty Grand in Toronto!" – Amita Handa
PREVIOUSLY ANNOUNCED ATTENDEES:
Raj Girn – Founder, President, CEO, ANOKHI MEDIA.
Ali Xeeshan – Pakistan's #1 Celebrity & Bridal Fashion Designer
First-Time Canadian Runway Show
Ali Hassan – Awards Show Host, Actor, Comedian, CBC Host
First-Time Main Host For The Awards Show
Raxstar – Award-Winning Rap Artist
Deep Jandu – Popular Bhangra Singer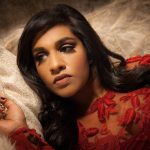 Roveena – Award-Winning Singer-Songwriter
Mili Soch – Desi Hip-Hop Artist
Fizza Jasmine – Celebrated Deejay
Shae Invidiata – Founder, [free-them]
NEW SPONSORS & PARTNERS
ANOKHI MEDIA is pleased to welcome Jaan Liquor as our official featured drink sponsor:
ANOKHI MEDIA is pleased to welcome back two of last year's promotional partners:
Empire Entertainment
Must Be Kismet
THE FULL PORTFOLIO OF SPONSORS AND PARTNERS ALREADY ANNOUNCED:
We would like to sincerely thank our entire sponsors and partners' portfolio for their invaluable support this year. For full list, CLICK HERE.
Hosted By ANOKHI MEDIA

Presenting Sponsor Hotstar
Chrome Sponsor Brar Desserts
Copper Sponsor Cargojet, Rogers, Home of Dentistry
Tin Sponsors Vasanti Cosmetics
Venue Partner Liberty Grand Entertainment Complex
Hotel Partner Sheraton Centre Hotel Toronto 
Event Logistics Management Think Big Productions
Talent Management By Chic Events by Sonia 
Award Show Produced & Directed By Krista Slack 
Fashion Show Produced & Choreographed By Toronto Fashion Academy
Show Animations By Philip Studios 
Talent & Volunteer Meals Eat Clean Meals
Featured Drink Sponsored By Jaan Liquor
Branding By AnEntity Inc.
Media Relations By Mediaworkss!!
Facebook Live By ANOKHI MEDIA, Open Chest with Raj Girn
Coverage By ANOKHI Pulse TV, ANOKHI Spotlight TV, Open Chest with Raj Girn
Promotional Partners: Besharam, Empire Entertainment, Must Be Kismet, Sapna Toronto, Shanu & Karim, Society's Choice, The Weekly Voice
More to come!
This year's media accreditation is now live at: https://www.anokhiawards.com/media-accreditation/.
Celebrity announcements starting next week!
EVENT HASHTAGS:
Primary hashtag: #hotstarANOKHI17
Secondary hashtags: #hotstarTheAnokhiAwards17 and #hotstarTheAnokhiList17
For more information about the awards show, coffee table book, and to interview Raj Girn, please contact:
Sumit Ahuja
[email protected]
1.905.962.3304
– 30 – 
About ANOKHI MEDIA
ANOKHI MEDIA was founded in 2002 by its award-winning President and CEO Raj Girn, who had the vision of creating a one-stop multimedia resource to communicate and engage intimately with the global South Asian community to which she belongs, as well as provide a platform for relevant and penetrative connectivity between the community and the commercial world at large. With this as the central focus and mission statement, Raj and her team have cultivated a 14-year history of a brand that has forged this vision into the mindshare of the community and market share of the client.
ANOKHI MEDIA's portfolio includes a robust online community with an online magazine, blogosphere, three video channels, a print and digital coffee table book, an annual awards show, a boutique event series, a weekly newsletter, and a global social media network. It has also garnered an extensive, long-term, multi-national client base due to its innovative strategies and pioneering initiatives. The brand has become North America's premier "go to" information resource for all aspects associated with South Asian pop culture, lifestyle and entertainment, for the consumer, the media and the commercial sector al large.