PRESS RELEASE: 4 Weeks Until Hotstar Presents The ANOKHI Awards 2017!
FOR IMMEDIATE RELEASE
Tuesday 31st October, 2017
HOTSTAR PRESENTS THE ANOKHI AWARDS 2017:
PERFORMING ARTISTS, CHARITY PARTNER & PROMOTIONAL PARTNERS ANNOUNCED!
THE AWARDS SHOW:
Toronto, ON (Tuesday October 31, 2017) – Four weeks today, Canada's leading multi-platform South Asian entertainment, lifestyle and events company, ANOKHI MEDIA, will be hosting its much-anticipated, signature calendar event, The ANOKHI Awards 2017. The event is to take place at the historical Liberty Grand Entertainment Complex in Toronto, on Tuesday November 28th, 2017, in celebration of the company's 14th anniversary. Full details as they are announced, can be seen on the official website at www.AnokhiAwards.com.
For media accreditation, please CLICK HERE.
THE EVENT PROGRAM:
6.00pm-7.30pm: Celebrity Red Carpet Reception
8.00pm-10.30pm: Awards, Fashion, Entertainment Show
10.30pm-1.00am: After Show Soiree
Tickets are available to the public HERE, and will be on sale until Monday, November 27th, 11:59 pm or until quantities last.
Founder, President, CEO, Raj Girn explains the theme of this year's Awards Show as: "As Canada celebrates 150 years of independence this year, ANOKHI MEDIA is proud to announce that this same year, as we celebrate 10 years of hosting our annual awards show – which mandates honouring the 'regional, national, and international success stories of some of today's most prolific South Asians' – our 3rd edition of the coffee table book, 'Hotstar Presents The ANOKHI List 2017', has, through a rigorous three-part nomination process, identified a record year for Canadian honourees. 
This is a true testament to the fact that Canada's fastest growing cultural group has finally come of age, dominating across all industries and all trajectories, as an integral component of the Canadian and global landscape, AND without loosing its cultural identity."
She ended by stating that, "Along with my team, our sponsors, and partners, I look forward to launching the coffee table book at 'Hotstar Presents The ANOKHI Awards, 2017', on Tuesday November 28th, 2017, at the Historic Liberty Grand in Toronto, thus celebrating another year of tremendous South Asian success." 
ANNOUNCING OUR ROSTER OF PERFORMING ARTISTS:
Raxstar
Award-Winning Rap Artist
"Raxstar is unquestionably a pioneer in desi rap and hip-hop. It's rare to find an artist who can stay relevant through one of the most unpredictable times in music history. Raxstar connects with different age groups yet still has the swagger and lyrics that relate to an individual as though he has witnessed their personal story."
~ Yasser, BBC Radio 1
Having collaborated with over 100 artists, British rapper Raxstar has established himself as a household name in desi rap and hip-hop. Inspired by Bollywood and smooth R&B records, Raxstar broke out onto the desi scene in 2005 with his single "Keep It Undercover". He has collaborated with artists like Zack Knight, Mickey Singh, and Bohemia and Badshah, which has led him to tour all over the U.K. and internationally. His work includes his album Lost Ones (2008), mixed single Spring Cleaning (2010), EP, About A Girl (2011), Late On Time (2012) and songs such as "Queen" (with Zack Knight), "Poison" and "Signs" (with Mickey Singh). His latest release "San Raha" (2017) by T-Series and has a debut commercial EP set to be released this year as well.
In 2014, he won the Best Urban Asian Act Award at the Brit Asia TV World Music Awards and was named Eastern Eye's Best Independent Act.
 "I'm honoured and humbled to be included in 'Hotstar Presents The ANOKHI List 2017' amongst such diverse South Asian talent in various fields, and to be invited to perform at the awards show. A heartfelt thank you to ANOKHI and everyone involved." ~ Raxstar
Deep Jandu
Popular Bhangra Singer
"Deep Jandu is an example of dedication and following your dreams. Hard work never fails." ~ Music Artist Roach Killa
Montreal born Deepjot Singh, better known as Deep Jandu, took the stage at the age of 14 after his fellow group members from the popular local bhangra group, Sonay Gabroo Punjab De, discovered the natural talent among them. Jandu received vocal training from Pandit Mahesh Mulwani and Ustad Jagjit Singh, and developed his own musical style — a traditional Punjabi flow with a touch of urban.
Jandu has released two albums ("Nach" and "In The Deep") and his hit single "A Giya Ni Ohi Billo Time" has reached over seven million views on YouTube. He has also produced and released a number of tracks with other top artists in the Punjabi music industry, such as "Yaar Beli," "Yaari" by Guri, and "Kaali Camrro" by Amrit Maan, which was nominated for Best Non-Resident Punjabi Director at the 2017 PTC Punjabi Music Awards.
Roveena
Award-Winning Singer-Songwriter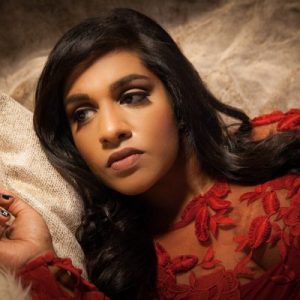 "A stunning new voice that needs to be heard." ~ CBC Music 
Roveena studied classical piano and composition at the University of Waterloo, and got her big break in music after posting a video of herself singing Etta James's classic song "At Last" on YouTube in 2010, landing a guest spot to perform on CityTV.
Her first EP, "Love Will Light The Way" (2014), received critical acclaim, which was followed by the song's accompanying music on World Lymphoma Day a year later, to help raise awareness for the fifth most common cancer in Canada. Roveena has sung the national anthem at two Toronto Blue Jays game and an NFL game, and has done a cover of Shawn Mendes's "Stitches", reaching over 140,000 spins on Spotify, boasting a whopping 350,000 streams on Spotify in total. She was was named Best Pop Artist at the 2017 Toronto Independent Music Awards, and is now working on a North America and European tour, post the release of her latest album Fearless.
"I am extremely proud to be included in 'Hotstar Presents The ANOKHI List 2017' – to share this honour with fellow creators, innovators and talented individuals from around the globe is truly a special privilege. I would like to thank the ANOKHI Team for recognizing the achievements within the South Asian Community. Thank you for inspiring us to continue to follow our dreams fearlessly!" ~ Roveena
Mili Soch
Desi Hip-Hop Artist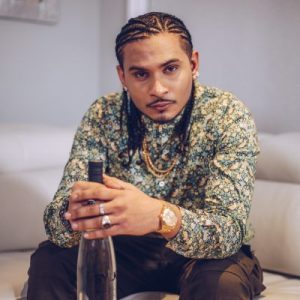 "[Mili Soch] is the future of Hindi rap and on the verge of changing it from art to a state of mind. It's not just the music, it's the culture." – Bobby Dhillon, Founder of SAPNA Toronto & 4 Eyed Media
Scarborough native Mili Soch gravitated towards hip-hop at a young age, honing his freestyle skills in high school with an impressive fusion of English and Hindi rap. Inspired by Bohemia rapping in Punjabi on MTV India, Soch briefly collaborated with two friends under the name Taykova. After studying entertainment marketing and management at Trebas Institute, he rebranded himself and started developing an album. His first
single, "Make Her Say" featuring J-Raj (2016), received solid acclaim, including DJ Baba Kahn's radio show on Toronto's G98.7FM to premiere the single. Soch soon found himself on stage at Desi Fest, Canada's largest South Asian music festival in Toronto, as part of their rising star roster. In 2017, he released, "Time," and reached an international audience. He brought on board digital partner Artist Aloud, a division of Hungama Music, for the release of his next single, in the same year, "Superstars," featuring Sara G. which received over 100,000 views on YouTube.
Soch's stage performances include opening for Parvaaz during their Canadian tour; various music festivals including the TD Mosaic Festival, Festival of South Asia and as a returning performer at Desi Fest.
"I am truly grateful and ecstatic to be recognized by Hotstar Presents The ANOKHI Awards 2017 and the 3rd annual commemorative coffee table book. I'm looking forward to my performance and feel blessed to be sharing the same stage with successful peers from my community. Thank you ANOKHI MEDIA for including me in Hotstar Presents The ANOKHI List 2017 and as one of the five performers that will be showcased that night. I'm excited to attend the Award Show on 28th of November and can't wait to meet all of my Toronto fans, so make sure to purchase your tickets at: www.anokhiawards.com. See you there!" ~ Mili Soch, Desi Hip Hop Artist
Fizza Jasmine
Celebrated Deejay
"I couldn't ask for a better birthday gift this year than being invited to spin at 'Hotstar Presents The ANOKHI Awards 2017' on November 28th at Liberty Grand in Toronto! It's always an honour to be a part of the prestigious ANOKHI events and the awards show is my absolute fave! Looking forward to rocking the 1's and 2's on Nov 28th, not just because it's my birthday, but because I LOVE being a part of ANOKHI – the most glamourous South Asian event in North America!!!!" – Fizza Jasmine
DJ Fizza is one of Toronto, Canada's most sought-after female DJ's and now producers! Her latest tracks "Pizazz" and "Get Wet" are
out on Beatport, both making the top 100 House charts. She has a serious passion for production of house music, but her knowledge of a wide array of different genres of music can range from Hip Hop, R&B,…EDM, Deep House, Tech House, Old School, Top 40, Mashups, Indie Electronic, Indie / Nudisco, Buddha Bar, Cafe Del Mar, Bossa Nova, Berlin Underground, Spanish, Bollywood and everything in between. Jasmine has spun at the best and most elite clubs and events in Toronto, and abroad, and is now reaching a global international market with her production skills. She is continuing to work on producing music with Hi-Bias Records and will be coming out with many more track releases for 2016/2017.
ANNOUNCING OUR CHARITY PARTNER
Shae Invidiata
Founder, [free-them]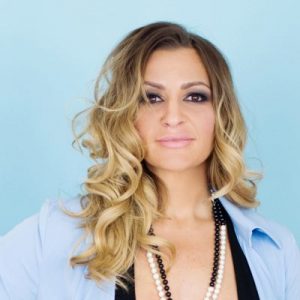 In January 2010, Shae founded [free-them], a non for profit charity dedicated to raising awareness and funds to abolish human trafficking in Canada and abroad, by partnering with people, organizations & businesses, to fight human trafficking – slavery today. [free-them] is a Stakeholder to three federal bills that have amended the Criminal Code of Canada and also to the Federal Government's National Action Plan to Combat Human Trafficking, and continues to lead as a Stakeholder to the City of Toronto to see a Slave Free Toronto.
Invidiata and [free-them] have appeared on many national and local media sources, including but not limited to, The Globe and Mail, CBC, CBC Radio, CTV, The Toronto Star, GlobalTV, CityNews, CP24 News.
She has been nominee for the Canadian Women's Fashion Magazine Chatelaine as a Top 20 Finalist for "Canada's Women of the Year 2011″; recipient of the Queen Elizabeth II Diamond Jubilee Medal 2012; National Freedom Award in October 2012; most recent, Invidiata was recognized as a "Woman of Honour" at the 2016 Honouring Heroes event presented by "The Joy Smith Foundation".
"[free-them] is proud and honoured to say that 2017 has been a great collaboration with ANOKHI MEDIA, in conjunction with events earlier this year, we now look forward to ending the year with 'Hotstar Presents The ANOKHI Awards 2017'! Anokhi Media is passionate about what they do and hold such strong platforms in "their own area of expertise" that is being used to bring awareness to the cause of Human Trafficking and exploitation. [free-them] is grateful for the opportunity to be included by such a leading dynamic media company that brings together all different walks of life, different cultures and backgrounds from all over the world, to hear and learn about the importance of standing up for those who are being silenced by slavery. We look forward to seeing everyone this November dazzled up at the gala!"~ Shae Invidiata, Free-Them Founder
PREVIOUSLY ANNOUNCED ATTENDEES:
Raj Girn– Founder, President, CEO, ANOKHI MEDIA.
Ali Xeeshan – Pakistan's #1 Celebrity & Bridal Fashion Designer
First-Time Canadian Runway Show 
Ali Hassan – Awards Show Host, Actor, Comedian, CBC Host
First-Time Main Host For The Awards Show
NEW SPONSORS & PARTNERS
ANOKHI MEDIA is pleased to welcome back three of last year's promotional partners:
 Besharam
Society's Choice
Shanu & Karim
  THE FULL PORTFOLIO OF SPONSORS AND PARTNERS ALREADY ANNOUNCED:
We would like to sincerely thank our entire sponsors and partners' portfolio for their invaluable support this year. For full list, CLICK HERE.
Hosted By ANOKHI MEDIA
Presenting Sponsor Hotstar
Chrome Sponsor Brar Sweets,Cargojet
Copper Sponsor Rogers
Tin Sponsors Home of Dentistry, Vasanti Cosmetics
Venue Partner Liberty Grand Entertainment Complex
Hotel Partner Sheraton Centre Hotel Toronto
Event Logistics Management Think Big Productions
Talent Management By Chic Events by Sonia
Award Show Produced & Directed By Krista Slack
Fashion Show Produced & Choreographed By Toronto Fashion Academy
Show Animations By Philip Studios
Talent & Volunteer Meals Eat Clean Meals
Branding By AnEntity Inc.
Media Relations By Mediaworkss!!
Facebook Live By ANOKHI MEDIA, Open Chest with Raj Girn
Coverage By ANOKHI Pulse TV, ANOKHI Spotlight TV, Open Chest with Raj Girn
Promotional Partners: Besharam, Sapna Toronto, Shanu & Karim, Society's Choice, The Weekly Voice
More to come!
This year's media accreditation is now live at: https://www.anokhiawards.com/media-accreditation/.
Celebrity announcements starting next week!
EVENT HASHTAGS:
Primary hashtag: #hotstarANOKHI17
Secondary hashtags: #hotstarTheAnokhiAwards17 and #hotstarTheAnokhiList17

For more information about the awards show, coffee table book, and to interview Raj Girn, please contact:
Sumit Ahuja
[email protected]
1.905.962.3304
– 30 – 
About ANOKHI MEDIA
ANOKHI MEDIA was founded in 2002 by its award-winning President and CEO Raj Girn, who had the vision of creating a one-stop multimedia resource to communicate and engage intimately with the global South Asian community to which she belongs, as well as provide a platform for relevant and penetrative connectivity between the community and the commercial world at large. With this as the central focus and mission statement, Raj and her team have cultivated a 14-year history of a brand that has forged this vision into the mindshare of the community and market share of the client.
ANOKHI MEDIA's portfolio includes a robust online community with an online magazine, blogosphere, three video channels, a print and digital coffee table book, an annual awards show, a boutique event series, a weekly newsletter, and a global social media network. It has also garnered an extensive, long-term, multi-national client base due to its innovative strategies and pioneering initiatives. The brand has become North America's premier "go to" information resource for all aspects associated with South Asian pop culture, lifestyle and entertainment, for the consumer, the media and the commercial sector al large.