PRESS RELEASE: 2 Weeks Until Hotstar Presents The ANOKHI Awards 2017!
FOR IMMEDIATE RELEASE
Tuesday 14th November, 2017
HOTSTAR PRESENTS THE ANOKHI AWARDS 2017:
DESIGNER TRUNK SHOW & MORE ATTENDING PERSONALITIES ANNOUNCED
THE AWARDS SHOW:
Toronto, ON (Tuesday November 14th, 2017) – Two weeks today, Canada's leading multi-platform South Asian entertainment, lifestyle and events company, ANOKHI MEDIA, will be hosting its much-anticipated, signature calendar event, The ANOKHI Awards 2017. The event is to take place at the historical Liberty Grand Entertainment Complex in Toronto, on Tuesday November 28th, 2017, in celebration of the company's 14th anniversary. Full details as they are announced, can be seen on the official website at www.AnokhiAwards.com.
For media accreditation, please CLICK HERE.
THE EVENT PROGRAM:
6.00pm-7.30pm: Celebrity Red Carpet Reception
8.00pm-10.30pm: Awards, Fashion, Entertainment Show
10.30pm-1.00am: After Show Soiree
VVIP and VIP tickets SOLD OUT! General Admission tickets are available to the public HERE, and will be on sale until Monday, November 27th, 11:59 pm or until quantities last.
Founder, President, CEO, Raj Girn explains the theme of this year's Awards Show as: "As Canada celebrates 150 years of independence this year, ANOKHI MEDIA is proud to announce that this same year, as we celebrate 10 years of hosting our annual awards show – which mandates honouring the 'regional, national, and international success stories of some of today's most prolific South Asians' – our 3rd edition of the coffee table book, 'Hotstar Presents The ANOKHI List 2017', has, through a rigorous three-part nomination process, identified a record year for Canadian honourees. 
This is a true testament to the fact that Canada's fastest growing cultural group has finally come of age, dominating across all industries and all trajectories, as an integral component of the Canadian and global landscape, AND without loosing its cultural identity."
She ended by stating that, "Along with my team, our sponsors, and partners, I look forward to launching the coffee table book at 'Hotstar Presents The ANOKHI Awards, 2017', on Tuesday November 28th, 2017, at the Historic Liberty Grand in Toronto, thus celebrating another year of tremendous South Asian success." 
ANNOUNCING OUR ROSTER OF EXCLUSIVE CELEBRITY APPEARANCES:
Jake Dheer
Senior Manager at OMNI TV
"Jake is that one of a kind person who has an ability to work with anyone or any group. He has a unique talent for building relationships and for bringing the best out in everyone he meets. That's why he's become the go-to person in Mississauga to host events from every community in our city. There's no one quite like Jake that I've ever met. He is an indefatigable community volunteer." – Bonnie Crombie, Mayor of Mississauga
Kuldip Rai Dheer, also known as Jake Dheer, is a pioneer in broadcast media, one of the first Indo-Canadians to enter showbiz, and one of the most well-known South Asian faces in Canada. He has been working at Rogers Media Inc. for 19 years and currently serves as a senior manager at OMNI Television. Born in India, Dheer was raised in Kitchener and moved to Mississauga after completing high school. He graduated from Humber College with a diploma in film and television production. Prior to his current role, he served as senior manager at Rogers TV from 2014 to 2015, and as the station manager at Rogers Communications Partnership, Rogers TV, Dufferin-Peel from 1998 to 2014.
Over the years, he has been honoured with numerous awards for his contribution to television, including Mississauga's 2005 Citizen of the Year award, a Paul Harris Fellowship from the Rotary International in 2009, a Ted Rogers Innovation Award in 2011, the Queen's Diamond Jubilee Medal in 2012, the Mississauga Board of Trade's Employer of the Year Award in 2012 and the Melvin Jones Fellowship from Lions International in 2015. In 2013, The Mississauga News named Dheer one of Mississauga's top 30 most influential people in the region. In addition, Community Living Mississauga held a Jake Dheer tribute gala dinner which raised nearly $150,000 for summer programs for children who have an intellectual disability.
"I am humbled and honoured to make Hotstar Presents The ANOKHI List 2017 and to be included in this year's one-of-a-kind Collector's Edition Coffee Table Book.  The ANOKHI brand, as the name suggests, is truly unique and I commend Founder and CEO Raj Girn, for being the visionary to launch this initiative and to bring it to the level where it is respected and highly regarded internationally." – Jake Dheer
Angie Seth
News Anchor, Global TV
Angie Seth is the weekend anchor of Global News at 6 and 11 in 8 markets across Canada.
Seth began her broadcasting career as a reporter for OMNI television working various positions in the newsroom from reporter, producer, and Friday anchor. In 2006 she was promoted to lead anchor of South Asian News in 2006.
In 2013 Angie took a break from television broadcast to join CBC Radio as a freelance news anchor. Angie is strong advocate for women's rights, children's rights and the fight against domestic violence.
Seth has won several awards including the Queens Diamond Jubilee Medal in 2012 for her work as a journalist and contributions in the community. Seth is a long distance runner and has participated in five marathons, including the Boston marathon in 1999.
"ANOKHI truly represents the spirit of South Asian style, culture, and tradition of today's generation … sophisticated, stylish, professional, and fierce. I have witnessed first-hand, ANOKHI grow from a twinkle in Raj's eye, to the incredible company it is today. It is truly an honor to part of Hotstar Presents The ANOKHI Awards 2017. Congratulations to Raj and her incredible team!!" – Angie Seth
Devo Brown
Radio Host & Media Personality, 92.5 FM/ City TV
After becoming a household name in Toronto, Canada as a popular radio host, Devo Brown is a television entertainment personality that can be seen across Canada on City. He has worked in the broadcast industry for a decade, and has spent most of those years in Toronto where he has done every radio time slot possible, including 5 yrs in afternoon drive and a year doing morning drive.
Devo currently is with KiSS 92.5 FM where he hosts the highly rated 'Devo Brown Show' weeknights 7p-12a & often fills in for the flagship 'Roz And Mocha Show'. His experience and reputation as a great interviewer has led him to chat with many of the industry's most sought after celebrities: Justin Bieber, Drake, Rihanna, Jay Z, Ed Sheeran, Sam Smith, Pharrell, Mariah Carey, Usher, Adam Levine and many more.
Devo also does a weekly televised music/entertainment segment on CityNews, where he breaks down the top songs of the week & lets viewers know what new music is hot and ready for their playlists. His fun, upbeat, and laid-back attitude keeps his schedule busy being the host of major events such as concerts, festivals, corporate functions, charitable events, parties, competitions and more across Canada and the US.
"After being recognized with an award a decade ago at ANOKHI's first awards show, it's an honour to return to their stage for the 5th time to present the Music Awards for Hotstar Presents The ANOKHI Awards 2017. I look forward to seeing some familiar faces & honouring some fresh ones." – Devo Brown
Naveen Prasad
Executive Vice President, Elevation Pictures Corp.
 "Naveen claims to be of the Indian diaspora, but he's really from small-town Ontario. However, he is one of the best at making movie picks, especially the award winners. He is a star and I think he's now ready for his Bollywood movie role. Congratulations Naveen on your special award from a fellow countryman. You are a great friend and business partner." – Ellis Jacob, President and CEO, Cineplex Entertainment Corporation
Naveen Prasad is a driving force behind one of Toronto's leading entertainment companies, Elevation Pictures Corp., where he serves as executive vice president and general manager since 2014. He is responsible for handling acquisitions, distribution, production and business development.
During his term at Elevation Pictures, he has overseen the release of several award-winning films such as critically acclaimed and Oscar-winning Moonlight (2016), Room (2015), The Witch (2015), American Honey (2016) and more. He also negotiated a production deal for Between (2015), the first Canadian Netflix original series in partnership with Rogers Media, where he serves as executive producer. Other credits include River (2015), winner of Best First Feature Film at the 2016 Canadian Screen Awards, and Long Time Running (2017), the seminal film about the band The Tragically Hip, which had its world premiere as a Gala Presentation at the 2017 Toronto International Film Festival.
Prior to his role at Elevation Pictures, Prasad was the senior vice president of television and digital at Entertainment One Films and Alliance Films. Prasad was instrumental in the re-launch of Alliance's television production business, which produced the highly successful series Undercover Boss Canada (2012).
Prasad is a founding board member of Hollywood Suite, the Canadian multiplex broadcaster and is also on the board of the Bell Media Fund and the Canadian Association of Film Distributors and Exporters.
"I'm very honored to be included in the 3rd edition of the coffee table book, 'Hotstar Presents The ANOKHI List 2017' and I look forward to meeting and celebrating the many accomplished attendees at this year's celebration." – Naveen Prasad
Asad Mecci
Master Hypnotist
"Asad Mecci is one of those rare individuals who is never content to rest on his laurels. With a successful tour around the world, he nonetheless is constantly creating and pushing the boundaries of his craft. As someone who works with him, it is refreshing to have that push to get to the high bar of excellence he sets for himself." – Colin Mochrie, Actor and Improvisational Comedian
Born to Banglori parents, this Sudbury native's interest in hypnotism began when his friend's sunburn was cured by a dentist who used hypnosis in his practice. Dubbed a gypsy by his close friends, Mecci lives out of his suitcase as he travels the globe enthralling audiences. To date, he's performed live in front of more than 1.5 million people, and appeared on several popular television and radio stations including MTV, the BBC, SiriusXM, national television shows, and featured in like The New York Times, The Times of London and The Guardian.
His current two-man show, HYPROV (improvisation under hypnosis), hypnotises 20 audience members in 10 minutes. Once the volunteers are hypnotised Mecci and improv legend Colin Mochrie use the power of suggestion to make subjects a part of an improv extravaganza. HYPROV captivated a solid global following since showing to sold-out audiences at Just for Laughs London, Just for Laughs Montreal and at the Edinburgh Fringe Festival, the largest performing arts festival in the world.
Mecci is also a mental strength coach, and has taught Olympic athletes to use visualization and mental imagery to enhance their abilities. Along with two-time Olympic figure skater Brian Orser, Mecci developed the Peak Performance Skating app which has been used by gold medalist Yuzuru Hanyu, world champion Javier Fernández and world junior champion Nam Nguyen. As part of his plans for 2018 he will be joining forces again with comedian Colin Mochrie to enthrall audiences globally with more HYPROV show dates.
 "I'm honored to be a part of Hotstar Presents The ANOKHI List 2017.  ANOKHI MEDIA has supported me throughout my career and it is amazing to watch their incredible growth. I'm thrilled to attend this year's awards show event and look forward to meeting my fellow honourees." – Asad Mecci
Arshad Khan
Documentary Filmmaker
"I know many people who have a social conscience and lead an exemplary life. But I know very few people who translate their social conscience to social activism. Arshad is one of them. This rare quality is what makes Arshad totally unique (Anokha) in my opinion." – Deepa Mehta, Film Director
Pakistani-Canadian filmmaker Arshad Khan is making his mark on the global documentary scene through his exploration of taboo issues within the South Asian community. The award-winning graduate of Concordia University's Mel Hoppenheim School of Cinema, now balances his roles at various Canadian production companies with heading up Mississauga's Mosaic International South Asian Film Festival and his own film company, Gray Matter Productions, based out of Montreal.
His first full-length feature, Abu (2017), took five years to make through a combination of media, such as VHS home videos, iPhone footage and interviews with his family members. The film is about the challenges he faced growing up as a gay man in Pakistan and the love-hate relationship he had with his abu (father), who equated being gay to being a drug dealer or a murderer.
Abu has earned Khan invitations to film festivals across the globe including the BFI London Film Festival, the Los Angeles Film Festival and the One World Film Festival, winning two Jury prizes including the 2017 Jury Award for Best Documentary Feature at Twist: 22nd Seattle Queer Film Festival. But despite his burgeoning success, Khan hasn't forgotten his roots. He has offered a series of seminars on guerrilla filmmaking and multi-platform film distribution at the National College of the Arts and Karachi University in Pakistan, and he teaches others his craft by offering workshops around the world.
"Awards and acknowledgements are the food for the soul of an artist. They offer the appreciation that is often lacking in our culture; a culture that discourages young people from pursuing the arts. Where the arts are seen as hobbies or unrealistic pursuits for those seeking professional recognition and respect within the community. I was there since the inception of ANOKHI and I witnessed its steady and determined rise under the stewardship of Raj Girn. I am incredibly moved and honoured to have my work appreciated in Hotstar Presents The ANOKHI List 2017 and my toil recognized by this incredible organization. I hope to continue making it proud with my future works as well. Thank you. Shukriya. Dhanevaad." – Arshad Khan
Reetu Gupta
COO, Gupta Group & Real Estate Developer
"Reetu, I love that you are passionate about spirituality and meditation. You are doing great work." – Arianna Huffington, Co-founder and Former Editor-in-Chief of Huffington Post, Author and Founder and CEO of Thrive Global
Being named amongst Canada's Top 40 Under 40 in 2017, 33-year-old Reetu Gupta has reached astonishing heights. Born in Toronto to hotel and real estate mogul Dr. Steve Gupta, she was immersed into the hospitality and real estate industry at a young age. Gupta obtained her BBA in marketing at the University of Toronto and joined the company as director of sales and marketing for the Easton Group's of Hotels. She streamlined the sales and marketing processes in order to increase revenue and led the company through the recession with the opening of three new hotels, leading to her promotion as vice president of sales and marketing. Following her MBA, she became executive director and launched The Gupta Group, the real estate division of the company. Soon after, she was named chief operating officer for The Easton's Group of Hotels and The Gupta Group.
From there, Gupta was responsible for the success of various high-level Toronto developments including the King Blue Condos development, Rosedale on Bloor, Dundas Square Gardens, ICONA Condos in Vaughan and Yonge Park Plaza.
Gupta is a board member and committee member of countless organizations, including the Ted Rogers School of Management and Hospitality Board, Hotelier magazine's Women in Tourism and Hospitality Conference and co-chair to the City of Toronto sesquicentennial Celebration of Canada Advisory Committee, to name a few. Gupta is currently diving into her second passion — fashion — by creating Maya, an Indian fashion line cut to western designs. She is also busy with her newest 2017 development, ICONA Condos in the Vaughan Metropolitan Centre, where their three towers sold out in less than one month.
 "Thank you and blessings to Ms. Raj Girn, a true Canadian legend, as well as the ANOKHI team, for bestowing upon me this honour of inclusion in Hotstar Presents The Anokhi List 2017. To be included in this group of honourees on the 150th anniversary of Canada, is no less than a blessing from above. I am a proud Indian and a patriotic Canadian, so to be honoured by this Canadian organization that has truly taken the world by storm and not only encouraged South Asians globally but also elevated them, I feel empowered and inspired. I am so excited for the upcoming festivities!" – Reetu Gupta
Mohit Rajhans
Principle & Creative Director, Think Start Inc.
Over the last 15 years Mohit Rajhans has held coveted positions with companies including Breakfast Television, Omni TV, CBC on Demand and most recently as a Director with Cineplex Digital Networks. He's the co-founder of Think Start Inc. launched this year to foster and develop targeted content for new platforms.
On the entertainment side, Mohit will be returning for his 7th season on the CBC Show, Short Film Face Off in 2018. He continues to share his musings on one of Canada's longest running film blogs www.mohitsmovies.com and has once again, been invited to serve on the jury for this years' International Emmy Awards.
"The persistence and passion of ANOKHI is what we need more of as a culture. It's once again an honour to serve as a guest host for this landmark event, featuring the next generation of stars from this talented community."  – Mohit Rajhans
Niam Kumar Jain
Artist
"I'm so proud to hear that Niam has been named to the ANOKHI List. I had the pleasure of getting to know him well through our Samsung Look at Me Project, where we work to connect and support families living with autism through the power of technology. Niam's positive attitude, love for his family and passion for his artwork make him an exceptionally inspiring young man. He is a role model and a reminder to each of us to always strive to reach our full potential." – Mark Childs, Chief Brand Officer, Samsung Electronics Canada
Toronto-born Jain was diagnosed with autism spectrum disorder, a social communication disorder, at the age of two. In the summer of 2015, Jain started painting by accident when his family plans got cancelled and his mom introduced him to the activity. Since then, Jain has immersed himself into painting thus developing a passion and outlet for his creative expressions.
At the age of 13, Jain was recognized by art enthusiasts and collectors worldwide, who were offering thousands of dollars to acquire his work. His bright, abstract art has left his buyers in awe as Jain paints in layers, a skill often seen only in seasoned artists. Although Jain still has very limited speech, he communicates through his art, and his paintings have given a voice to the autism community. By 2016, his artwork had been featured in galleries and exhibitions throughout Canada, his story had been told on Canadian national news outlets including CTV and CBC, and he has been featured in Samsung's Look at Me App campaign in Canada.
Currently, Jain is working to create his own line of skin care, purses and clothing that are all eco-friendly. Nina is also scouting locations for a permanent gallery to exhibit Jain's work as well as provide an artistic environment for children with disabilities.
"I am happy" – Niam Kumar Jain
 Ruchika Bindra
Host #NoFilter, Rogers TV
Born in India, raised in Dubai and Canada, Ruchika Bindra is a passionate Canadian journalist and media enthusiast, holding a Master's degree in Communication studies. Her master's research on Indian television and the political hegemony created through soap operas was given a dean's honorable mention in Ottawa University.
Ruchika is an active member of the Canadian media industry, both on and off screen. While working in media sales at the CBC, she got invited to host her own show, #NoFilter, a millennial talk show on Rogers Cable Tv, which aired live all across the GTA and Toronto and recently completed two successful seasons. When she is off camera and not in the headquarters of CBC selling media programs, Ruchika is often spotted as an emcee in several high profile events in the city. She has recently landed the National digital commercial for Canada's very own Loblaws, celebrating Canada turning 150. This milestone campaign is airing all of Canada, making Ruchika a familiar face from coast to coast.
"I am honoured to be asked to be a part of the 2017 ANOKHI Awards, the most glamorous South Asian event in North America. Coming on board as a special guest host for ANOKHI PULSE TV is very special and I look forward to seeing you all for a memorable evening at the awards gala." – Ruchika Bindra
PREVIOUSLY ANNOUNCED ATTENDEES:
Raj Girn – Founder, President, CEO, ANOKHI MEDIA.
Ali Xeeshan – Pakistan's #1 Celebrity & Bridal Fashion Designer
First-Time Canadian Runway Show
Ali Hassan – Awards Show Host, Actor, Comedian, CBC Host
First-Time Main Host For The Awards Show
Robin Sharma – World-Renowned, Award-Winning Author & Speaker
Monika Deol – Legendary Media Personality & President of STELLAR Beauty
Raxstar – Award-Winning Rap Artist
Deep Jandu – Popular Bhangra Singer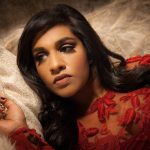 Roveena – Award-Winning Singer-Songwriter
Mili Soch – Desi Hip-Hop Artist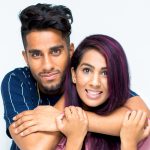 YouTwoTV – Popular YouTube Stars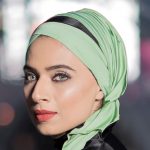 Saman Munir – Beauty Blogger & Instagram Star
Hatecopy – Artist, Author & Instagram Star
Babbu the Painter – Artist & Instagram Star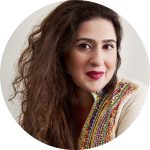 Hina Ansari – Editor-In-Chief, ANOKHI MEDIA
Vasudha Sharma – Host, ANOKHI Spotlight TV
Shae Invidiata – Founder, [free-them]
Amita Handa – Legendary Bollywood & Bhangra Deejay
Fizza Jasmine – Celebrated Deejay
NEW SPONSORS & PARTNERS
ANOKHI MEDIA is pleased to welcome Joico as our official hair sponsor:
ANOKHI MEDIA is pleased to welcome Pretty Woman Cosmetics as our official makeup sponsor:
THE FULL PORTFOLIO OF SPONSORS AND PARTNERS ALREADY ANNOUNCED:

We would like to sincerely thank our entire sponsors and partners' portfolio for their invaluable support this year. For full list,
THE FULL PORTFOLIO OF SPONSORS AND PARTNERS ALREADY ANNOUNCED:
We would like to sincerely thank our entire sponsors and partners' portfolio for their invaluable support this year. For full list, CLICK HERE.
Hosted By ANOKHI MEDIA
Presenting Sponsor Hotstar
Chrome Sponsor Brar's Desserts
Copper Sponsor Rogers, Cargojet, Home Of Dentistry
Tin Sponsors Vasanti Cosmetics
Venue Partner Liberty Grand Entertainment Complex
Hotel Partner Sheraton Centre Hotel Toronto 
Event Logistics Management Think Big Productions
Talent Management By Chic Events by Sonia 
Award Show Produced & Directed By Krista Slack 
Fashion Show Produced & Choreographed By Toronto Fashion Academy
Show Animations By Philip Studios 
Hair Sponsor Joico
Makeup Sponsor Pretty Woman Cosmetics
Talent & Volunteer Meals Sponsored By Eat Clean Meals
Featured Drink (Welcome Soiree) Sponsored By Jaan Liquor
Branding By AnEntity Inc.
Media Relations By Media Works
Facebook Live By ANOKHI MEDIA, Open Chest with Raj Girn
Coverage By ANOKHI Pulse TV, ANOKHI Spotlight TV, Open Chest with Raj Girn
Promotional Partners: Besharam, Empire Entertainment, Must Be Kismet, Sapna Toronto, Shanu & Karim, Society's Choice, The Weekly Voice
More to come!
Celebrity nnouncements starting next week!
EVENT HASHTAGS:
Primary hashtag: #hotstarANOKHI17
Secondary hashtags: #hotstarTheAnokhiAwards17 and #hotstarTheAnokhiList17
For more information about the awards show, coffee table book, and to interview Raj Girn, please contact:
Sumit Ahuja
[email protected]
1.905.962.3304
– 30 – 
About ANOKHI MEDIA
ANOKHI MEDIA was founded in 2002 by its award-winning President and CEO Raj Girn, who had the vision of creating a one-stop multimedia resource to communicate and engage intimately with the global South Asian community to which she belongs, as well as provide a platform for relevant and penetrative connectivity between the community and the commercial world at large. With this as the central focus and mission statement, Raj and her team have cultivated a 14-year history of a brand that has forged this vision into the mindshare of the community and market share of the client.
ANOKHI MEDIA's portfolio includes a robust online community with an online magazine, blogosphere, three video channels, a print and digital coffee table book, an annual awards show, a boutique event series, a weekly newsletter, and a global social media network. It has also garnered an extensive, long-term, multi-national client base due to its innovative strategies and pioneering initiatives. The brand has become North America's premier "go to" information resource for all aspects associated with South Asian pop culture, lifestyle and entertainment, for the consumer, the media and the commercial sector al large.