PRESS RELEASE: 1 Week Until Hotstar Presents The ANOKHI Awards 2017!
FOR IMMEDIATE RELEASE
Tuesday 21st November, 2017
HOTSTAR PRESENTS THE ANOKHI AWARDS 2017:
More Celebrity Attendance Announced
THE AWARDS SHOW:
Toronto, ON (Tuesday November 21st, 2017) – One week today, Canada's leading multi-platform South Asian entertainment, lifestyle and events company, ANOKHI MEDIA, will be hosting its much-anticipated, signature calendar event, The ANOKHI Awards 2017. The event is to take place at the historical Liberty Grand Entertainment Complex in Toronto, on Tuesday November 28th, 2017, in celebration of the company's 14th anniversary. Full details as they are announced, can be seen on the official website at www.AnokhiAwards.com.
For media accreditation, please CLICK HERE.
THE EVENT PROGRAM:
6.00pm-7.30pm: Celebrity Red Carpet Reception
8.00pm-10.30pm: Awards, Fashion, Entertainment Show
10.30pm-1.00am: After Show Soiree
VVIP and VIP tickets SOLD OUT! General Admission tickets are available to the public HERE, and will be on sale until Monday, November 27th, 11:59 pm or until quantities last.
Founder, President, CEO, Raj Girn explains the theme of this year's Awards Show as: "As Canada celebrates 150 years of independence this year, ANOKHI MEDIA is proud to announce that this same year, as we celebrate 10 years of hosting our annual awards show – which mandates honouring the 'regional, national, and international success stories of some of today's most prolific South Asians' – our 3rd edition of the coffee table book, 'Hotstar Presents The ANOKHI List 2017', has, through a rigorous three-part nomination process, identified a record year for Canadian honourees. 
This is a true testament to the fact that Canada's fastest growing cultural group has finally come of age, dominating across all industries and all trajectories, as an integral component of the Canadian and global landscape, AND without loosing its cultural identity."
She ended by stating that, "Along with my team, our sponsors, and partners, I look forward to launching the coffee table book at 'Hotstar Presents The ANOKHI Awards, 2017', on Tuesday November 28th, 2017, at the Historic Liberty Grand in Toronto, thus celebrating another year of tremendous South Asian success." 
ANNOUNCING OUR ROSTER OF EXCLUSIVE CELEBRITY APPEARANCES:
Travis Dhanraj
Anchor, Reporter, CP24
Co-Host, CP24 BREAKFAST WEEKEND
A graduate of Ryerson's Radio & Television Arts Program, Dhanraj began his career in broadcast journalism in 2005 as part of the core team that brought ENTERTAINMENT TONIGHT to Canada. During his tenure with the program, Dhanraj covered international events and interviewed newsmakers, including travelling to Africa with legendary musician Tom Cochrane to produce a feature about the humanitarian efforts of Canadians overseas. He also hosted RED CARPET DIARY from 2010-2014.
Dhanraj joined Toronto's Breaking News team in 2014 as an Anchor/Reporter on weekdays, and also helps get the weekend started for viewers across the Greater Toronto Area as co-host of CP24 BREAKFAST WEEKEND. In addition, Dhanraj regularly delivers reports for CTV NEWS TORONTO, and has reported on key local and national events including the November 2016 U.S. election, the Republican National Convention in July 2016, the Jian Ghomeshi trial, and Canada's 2015 Federal Election.
Prior to joining CP24, Travis Dhanraj worked for CBC News as an anchor/reporter for both their radio and television properties. In 2009, Dhanraj was a field producer with CBS News, where he worked on THE EARLY SHOW (now CBS THIS MORNING) covering major news events such as the Tiger Woods sex scandal and the 2011 Tsunami in Japan. He has also worked for Global News as a general assignment reporter in Winnipeg.
"I can't wait to be back on the ANOKHI stage this year to celebrate the best of South Asian talent. Through the years this event has become a powerful force that brings together industry leaders who share a common sense of community and building up future stars." – Travis Dhanraj
PREVIOUSLY ANNOUNCED ATTENDEES:
Raj Girn– Founder, President, CEO, ANOKHI MEDIA.
Ali Xeeshan–Pakistan's #1 Celebrity & Bridal Fashion Designer

First-Time Canadian Runway Show
Ali Hassan– Awards Show Host, Actor, Comedian, CBC Host
First-Time Main Host For The Awards Show
Robin Sharma–World-Renowned, Award-Winning Author & Speaker
Monika Deol –Legendary Media Personality & President of STELLAR Beauty
Raxstar–Award-Winning Rap Artist
Deep Jandu –Popular Bhangra Singer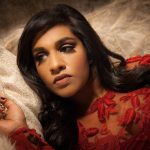 Roveena –Award-Winning Singer-Songwriter
Mili Soch –Desi Hip-Hop Artist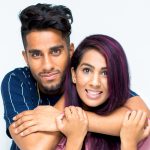 YouTwoTV – Popular YouTube Stars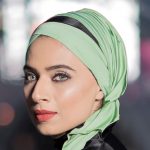 Saman Munir –Beauty Blogger & Instagram Star
Hatecopy – Artist, Author & Instagram Star
Babbu the Painter – Artist & Instagram Star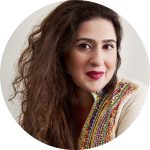 Hina Ansari –Editor-In-Chief, ANOKHI MEDIA
Vasudha Sharma – Host, ANOKHI Spotlight TV
Shae Invidiata –Founder, [free-them]
Jake Dheer –Senior Manager at OMNI TV
Angie Seth –News Anchor, Global TV
Host & Personality, CityTV
Naveen Prasad – Executive Vice President, Elevation Pictures Corp.
Asad Mecci – Master Hypnotist
Arshad Khan – Documentary Filmmaker
Reetu Gupta – COO, Gupta Group & Real Estate Developer
Mohit Rajhans –Principle & Creative Director, Think Start Inc.
Niam Kumar Jain – Artist
 Ruchika Bindra – Host #NoFilter, Rogers TV
Amita Handa – Legendary Bollywood & Bhangra Deejay
Fizza Jasmine – Celebrated Deejay
Stay Tuned For Our Final & Complete List Of Celebrity Announcements Coming Later This Week!
THE FULL PORTFOLIO OF SPONSORS AND PARTNERS ALREADY ANNOUNCED:
We would like to sincerely thank our entire sponsors and partners' portfolio for their invaluable support this year. For full list, CLICK HERE.
Hosted By ANOKHI MEDIA
Presenting Sponsor Hotstar
Chrome Sponsor Brar's Desserts
Copper Sponsor Rogers, Cargojet, Home Of Dentistry
Tin Sponsors Vasanti Cosmetics
Venue Partner Liberty Grand Entertainment Complex
Hotel Partner Sheraton Centre Hotel Toronto 
Event Logistics Management Think Big Productions
Talent Management By Chic Events by Sonia 
Award Show Produced & Directed By Krista Slack 
Fashion Show Produced & Choreographed By Toronto Fashion Academy
Show Animations By Philip Studios 
Hair Sponsor Joico
Makeup Sponsor Pretty Woman Cosmetics
Talent & Volunteer Meals Sponsored By Eat Clean Meals
Featured Drink (Welcome Soiree) Sponsored By Jaan Liquor
Branding By AnEntity Inc.
Media Relations By Media Works
Facebook Live By ANOKHI MEDIA, Open Chest with Raj Girn
Coverage By ANOKHI Pulse TV, ANOKHI Spotlight TV, Open Chest with Raj Girn
Promotional Partners: Besharam, Empire Entertainment, Must Be Kismet,Sapna Toronto, Shanu & Karim, Society's Choice, The Weekly Voice
More to come!
Celebrity nnouncements starting next week!
EVENT HASHTAGS:
Primary hashtag: #hotstarANOKHI17
Secondary hashtags: #hotstarTheAnokhiAwards17 and #hotstarTheAnokhiList17
For more information about the awards show, coffee table book, and to interview Raj Girn, please contact:
Sumit Ahuja
[email protected]
1.905.962.3304
– 30 – 
About ANOKHI MEDIA
ANOKHI MEDIA was founded in 2002 by its award-winning President and CEO Raj Girn, who had the vision of creating a one-stop multimedia resource to communicate and engage intimately with the global South Asian community to which she belongs, as well as provide a platform for relevant and penetrative connectivity between the community and the commercial world at large. With this as the central focus and mission statement, Raj and her team have cultivated a 14-year history of a brand that has forged this vision into the mindshare of the community and market share of the client.
ANOKHI MEDIA's portfolio includes a robust online community with an online magazine, blogosphere, three video channels, a print and digital coffee table book, an annual awards show, a boutique event series, a weekly newsletter, and a global social media network. It has also garnered an extensive, long-term, multi-national client base due to its innovative strategies and pioneering initiatives. The brand has become North America's premier "go to" information resource for all aspects associated with South Asian pop culture, lifestyle and entertainment, for the consumer, the media and the commercial sector al large.